EXCLUSIVE OFFER FOR VIP CLIENTS

A MEAT INDUSTRY INSIDER BREAKS THE RULES TO CREATE THE MOST AGGRESSIVE OFFER IN THE MARKET

To demonstrate that great meat and fair prices are both possible, the founder of
Fasteak - America's Best Value Meat Box is giving away FREE RIBEYES FOR LIFE.
HURRY! LOCK-IN SPOTS FOR THIS OFFER ARE LIMITED, GET YOURS TODAY!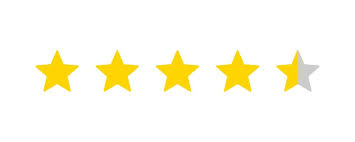 "POSSIBLY THE MOST CONTROVERSIAL MEAT BOX FOR THE GENERAL PUBLIC EVER CREATED…"

Dear meat lover,

This is something you need to know if you want to land the best steak box to stock your freezer and be grill-ready month to month, while you save hundreds and hundreds per purchase.

My Name is Fernando Vizcarra, our family has been involved in beef production for over 50 years and our knowledge of the industry is the same as talking about the Super Bowl in America. Every single day, we discuss meat like no other family in the world, because we are passionate about delivering high-quality beef. However, I noticed two years ago that prices were extremely high due to middlemen.

At that moment, I knew I had to do something. This wasn't fair to the people, nor was it something that my family or I wanted. Especially in light of how things were going in the markets. I began a desperate search for ways to negotiate with the intermediaries in order to lower their costs or to make a fair price available in stores. It wasn't my intention to stop families from having BBQ parties or having dinner around the table with loved ones.

Then I had a crazy idea, which allowed me to take my passion directly to you: I would personally deliver steaks.

Instead of trying to change the market, I would create one that would allow me to offer you more.

HURRY! LOCK-IN SPOTS FOR THIS OFFER ARE LIMITED, GET YOURS TODAY!
The idea didn't make sense to anyone. How could it work?

"Stay grounded," said my best friend, describing me as a dreamer.

In fact, I was not living in a dream...

I know I could change…

I know I had to change it…

The result of two years of intensive work, late nights, early mornings, and countless trial and error...

I've finally hacked the beef industry.

It seemed unbelievable that it was always in front of my eyes and that no other steak expert had access to it.

First, we tested it with Free Tomahawks. The system worked.

We instantly provided thousands of families with exceptional steak boxes at incredibly affordable prices, and that moment I knew I had to go higher.

Tomahawks per box weren't enough

I wanted to give more…

The more I give, the better...

In my custom box, you were able to pick as many steaks as you liked, it is your choice, you deserve the freedom to choose what you like. It is not about what "experts" think, it is about what you relish.

The freedom to choose and free steaks.

We're getting there, but not quite.

I was up late and up early the entire time trying to find a way to quickly catapult extreme benefits to you.

I only had in mind becoming the fair alternative to other steak brands. Furthermore, I did more than just make Fasteak hit that goal:

✅We're providing high-quality meat for as little as $9.56 a pound
(Yes, middlemen add about $15-20 of margin profit)

✅Fasteak is transforming small BBQ parties into big family gatherings

✅We delivered free monster tomahawk steaks across the nation

✅We're giving you peace of mind of never running out of your family's favorite cuts

And so on…

We were overwhelmed by the wonderful stories that families shared with us. We were beyond happy, but we didn't want to stop there.

I am finally able to provide you with FREE BEEF FOR LIFE, because this system uses the meat industry's best secrets to benefit you.

On top of that, I am adding an extra 10% discount to all your boxes, so we're looking at saving $721/year while you get big, juicy and marbled steaks.

What we have achieved so far for families is just a glimpse of what we are aiming for, and I would like to invite you to join us at this early stage of our journey.

Because I am confident that things will get better for you.

We think about your grill or pan 24 hours a day.

We will not stop until everyone can get incredible cuts of meat while saving money.

My dream is for every family to gather around the table with the people and meals they love and I am absolutely sure you are going to love your box.

Because it's truly yours...

Whether it be family dinners, BBQ parties, special occasions or celebrations. Thanks to its extreme flexibility, it fits just about any lifestyle.

We've built a system based on the meat industry's secrets to benefit your pocket, not ours. We want to see big cookouts from you because ANYTHING can be celebrated.

I want you to benefit immediately from our box.

We are talking about $721 in savings per year.

Your favorite cuts will never run out! No sales pitch or fuzzy words. Freshly delivered by the owner.

Benefits aren't just for you.

With every purchase, you support independent small farmers and help them achieve a better quality of life.

An improved meal on your plate will bring a smile to hard-working ranchers.

It's a win-win situation.

The fair trade movement finally means something.

It's all because of you.

Find out what others are saying about our boxes

I'm not writing this to spam you.

My ability to sustain this is high.

Nevertheless, I must be honest with you, and always will be. As long as the market is there, I will be tied to it. However, I am a bloodline to the meat industry. I honor my word.

My prices will be locked in if you join today.

Regardless of the market.

Whatever the circumstances may be...

You can count on me to protect you...

I will protect your low per-pound price...

You'll have free beef for life if you let me.

I'll take care of the additional 10% off for you.

Tasting the good life is all about savoring it.

And of course..

The demand for this box is extremely high.

I want you to take advantage of this opportunity.

It only takes a few seconds to save $721 per year, get free beef for life, and save an additional 10% off.

✅Starts at $9.56/LB for your favorite steaks
✅You will not be charged a subscription fee
✅High-quality steaks with a rich marbling and succulent flavor!
✅Raised on pasture and finished with grain
✅For extra-tender texture, aged 7-28 days
✅Hand-selected and hand-trimmed beef
✅Individual Packing & Sealing

As I mentioned previously, I will do everything I can to protect your offer.

The free beef will last for life, you will save hundreds of dollars and get 10% off.

This is the hottest deal right now in the market.

I don't know how long I will be able to run with this, but today, it's yours.

forever.

Simply click the button below to receive your exclusive benefits.

HURRY! LOCK-IN SPOTS FOR THIS OFFER ARE LIMITED, GET YOURS TODAY!